A Special Juneteenth Honor Flight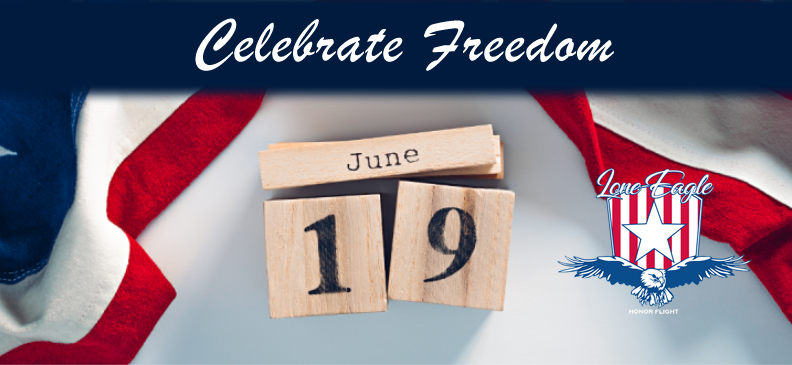 Throughout our nation's history, African American men and women have answered the call to duty, serving with honor and distinction in America's armed forces.
Our nation's story cannot be told without honoring the achievements made by African- Americans who served in our military. These men and women have served and sacrificed in every conflict in our nation's history, with more than 245 years of honorable service.
African Americans have defended our nation since the Revolutionary War. They have served with distinction and built a legacy of courage and honor, inspiring generations to come.
Honor Flight will recognize these contributions by celebrating Juneteenth with a special Lone Eagle Honor Flight out of Atlanta Georgia. We invite you to be a part of this monumental event in June 2024.
Get your application in early and be sure to check the box that you want to participate in the "Special Juneteenth Flight from Atlanta, GA" located towards the bottom of the online application. If this box is Not Checked, the application will go on the standard waiting list. Follow our site for updates in information.
Applications are accepted on a first apply, first fly by date and time received; with priority given to WWII, Korean War and Vietnam Era Veterans. The fastest way to get on the waiting list is to complete your application online. Hard copy applications may be printed and either mailed or faxed in to add you to the list.
Applications may be completed online at the links below.
Veterans and Guardian/Travel Partners may apply by printing and completing the applications below. Applications may be mailed to the address or faxed to the number on the application to be added to the waiting list.